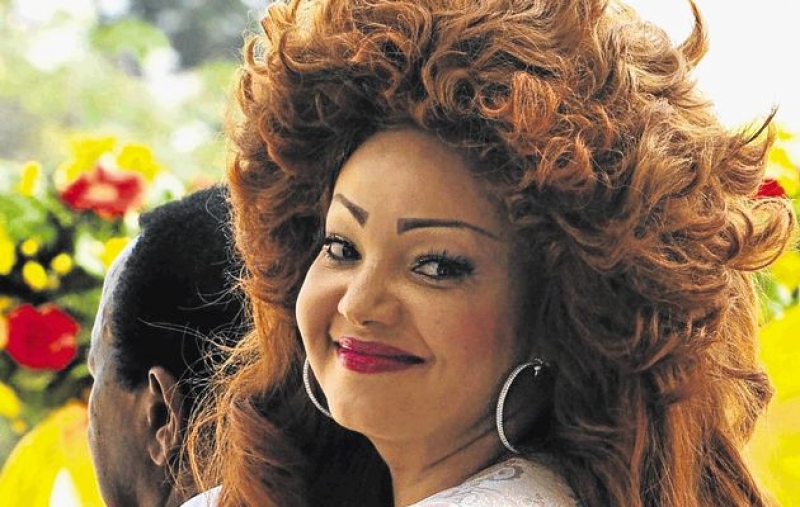 Cameroon's First Lady Chantal Biya
Everyone knows the socio-political involvement of the First Lady of Cameroon, to reach out to the less privileged
of our society. It is in this light that a Symposium under the
Distinguished Patronage of Philemon Yang
Prime Minister of the Republic of Cameroon has been organised from the
1st
to the
3rd November 2016
at the University of Yaounde II premises.
This symposium whose theme is: Political and Fundamental rights of the solidarity on the Social Action Prism of the First Lady of Cameroon", will be concretely dwelling on the social actions of Chantal Biya, who is also UNESCO's Goodwill Ambassador.
However, Cameroon Universities authorities are against this symposium, as reported by "Le Jour Newspaper" of Oct. 10.
"We would like to question the importance of a symposium in a regime where public liberties are least respected and where those concerned by this symposium are still themselves in power. In this case, it is more of a propaganda than a symposium"declared Prof. Claude Abe a Social Politician.
The paper reports that according to Prof. Claude Abe, a group of political entrepreneurs have taken the political field hostage. "Thus, the target is more Politically Administrative than Scientific".
His point of view is opposed by Emmanuel Atangana, Editor in Chief at CRTV. To him, Chantal Biya is a
political sociological
topic, whose works have been subjects to important scientific productions.
"Personally, I am of the opinion that the works of a human person will always be subjected to scientific studies. Opinions on Chantal Biya can be shared, which is normal. I also reserve my ideas that are related to any diversion of the ideas behind this symposium, because to me, if this diversion is proven, it will seriously begin to doubt the well being of such approach" said Cabral Libi an International Jurist, who thinks if the Symposium has no hidden agenda behind it, then it will have a ground of attention.
This upcoming symposium seems to be some kind of pre-election campaign as some people are accusing Dr. Mathias Eric Owona Nguini, first son of Minister Joseph Owona, and Lecturer of the University of Yaounde , IRIC and other Higher Institutions, questioning his involvement as speaker in this symposium, whose ghost intentions are still unknown.
Mathias Eric who seems to be one of Chantal Biya's right hand persons has already received his own participation allowance, and is going around convincing others to do the same.
"What contributions will this symposium add to the Cameroonian Economy, if not only to put Chantal Biya in the spotlight, so that ignorant people will take this as a voting track in favour of her husband?, asked another university authority who spoke in anonymity.