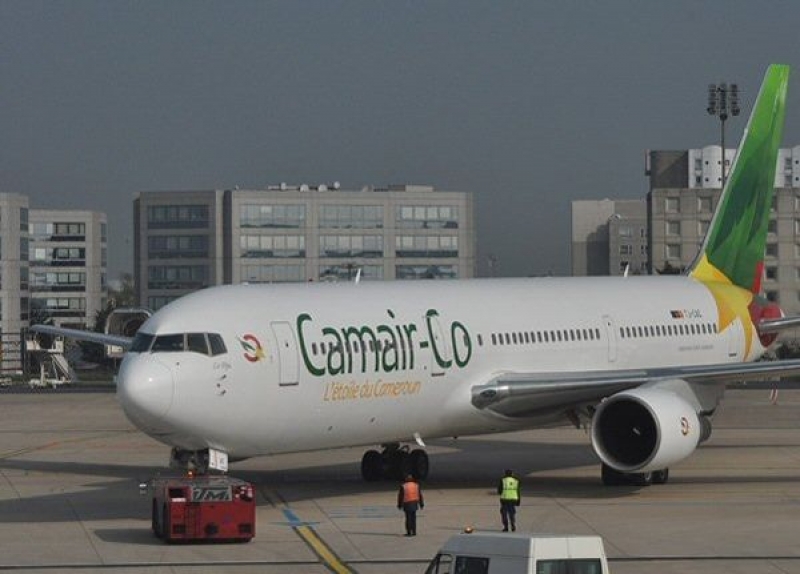 According to reports from Cameroon Online, Boeing 767 300"le Dja" belonging to Camair-Co, missed a fatal crash of the night of Friday Sept 2 2016 at about 7:15 p.m at the Yaounde Nsimalene Airport.
The report says the plane was about to take off, when flames burst out from the reactors. Firefighters were immediately called up, and thank God they succeeded in putting off the flames.
The flame was a result of a fault, which made fuel to pass through the combustion chamber without burning.
A lanyard was put around the plane, and the flight was cancelled.
The plane is said to have just returned from Ethopia, where it was undergoing repairs and maintenance.
Another big blow for Camair-Co, What next? Liquidation?.