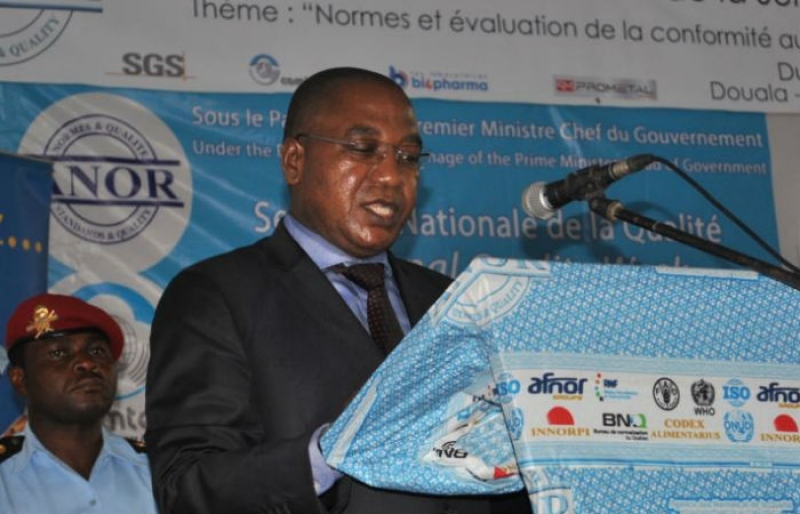 Ernest Gwaboubou
The Minister of Industries, Mines and Technological Development Ernest Gwaboubou has addressed the issue of sachet whiskey ban, after the expiration of the September 20th deadline, that was giving to Producers last April 2016.
Speaking to CRTV,
after Medias and haters of the Business began trumpeting the expiration of the ban notice,
Minister Ernest Gwaboubou told
eager Cameroonians who were expecting heavy armed men to start molesting the vendors and Producers of this liquor, that the Government has decided to look into the economic impact of this ban.
Firstly, he said the Producers of these whisky, are Economic Operators who have invested heavily especially in the production equipment, and have also recruited citizens for the smooth running of the business. Thus, if the Government takes any harsh decisions on them, many people will lose their jobs, and the Economic growth will be slowed.
Again some experts were sent to the field to verify the reactions of these Producers, and report that came revealed that some of them have started migrating the packaging from sachet to bottles, while others have ordered materials and equipment for the same process.
The Minister however denied the facts that the Producers are playing delaying tactics, and said the Government has decided to work out a WIN-WIN solution with these Producers, on migrating from sachet to bottle.
Will this solve the problem of poor quality of the whisky produced, however packaged?