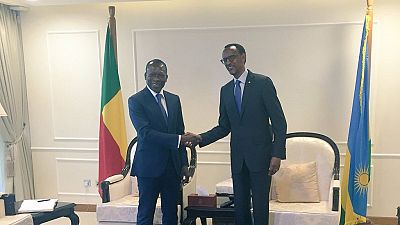 The President of Benin, Patrice Talon, has announced that his country would scrap visa requirements for Africans entering the west Africa country.
He made this disclosure on the first day of his three-day official visit to Rwanda where he told his host Paul Kagame that, Benin was learning from the lead taken by Rwanda in respect of helping achieve a visa-free Africa.
''Learning from Rwanda, I have decided that Benin will no longer require visas for other Africans,'' Talon said bemoaning the extent to which Africans visited the rest of the world but not each other.
For his part, Paul Kagame revealed that the national carrier, RwandAir, will soon begin flights to Cotonou. He underlined the need for Africans to keep supporting each other to do the right things for mutual benefit.
Africa Visa Openness Index
The first ever Africa Visa Openness Index 2016 published by the African Development Bank, ranked countries on the openness of their visa regimes.
Africans do not need visa to travel to 20 percent of countries on the continent

25 percent give visa on arrival

55 percent require visas before entry
Rwanda is in the top 10 countries. 11% of Africans don't require visas to enter whiles 89% could get visas on arrival. The report ranks its openness at 0.822. On the other part, Benin are ranked 31st, 30% of Africans require no visa to enter whiles 70% require visa
s.