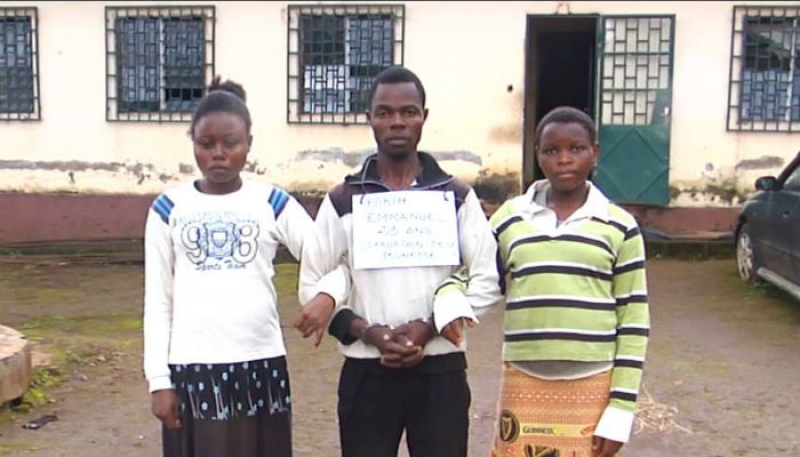 Pastor Emmanuel and the 2 sisters
29 years old Pastor Kokhi Emmanuel of the "Cross Over Ministry", one of the mushroom churches in Bamenda, is now the trending news in all corners of Bamenda, the Capital city of the North West Region, for impregnating two sisters Akombom Marie Claire 18 years and Brenda Nyingmah 14 years old.
The mother of the two girls, Mme Tsibuh Toh Grace said her children became bizarre ever since they enrolled themselves as members of Pastor Emmanuel's church. All effort to remove them from there proved abortive, until she discovered they were pregnant.
When she threatened to throw them out of the house, Marie Claire who is 6 months pregnant was fast at pointing fingers at the pastor, indexing him for impregnanting Brenda who too is 3 months pregnant. Both sisters started arguing, until it was finally revealed that they were both bedmates to the pastor, who is known for his unquenchable lust for women.
Mme Tsibuh immediately reported the matter to the Forces of Law and Order, who arrested the pastor and locked him up in the Gendarmerie Brigade Bamenda, where he is blaming the devil in him for pushing him to sin.