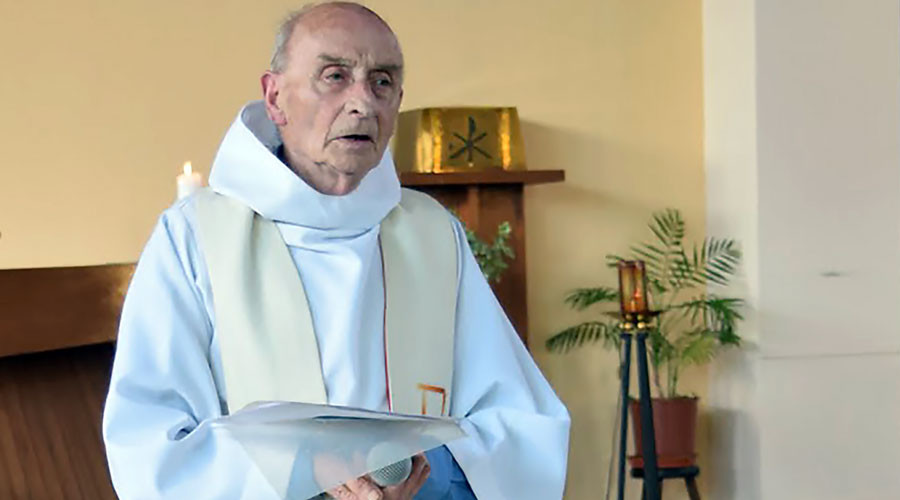 Social media users, including clergymen, are taking to Twitter to pray for the Catholic priest killed in a suspected terror attack in northern France Tuesday.
The hashtag #JeSuisPrêtre (I am priest) is being used to condemn the ongoing violence and pay respect to the priest who reportedly had his throat slit by two men who held five hostages in a church in Saint-Etienne-du-Rouvray.
Fellow clergymen have also paid respect to the 84-year-old priest, Father Jacques Hamel, murdered in the attack.
This priest based in Paris, urged people to pray for the victims and killer and not seek vengeance.
Father Hamel's death was confirmed by the Archbishop of Rouen, Dominique Lebrun, in a
statement
as he urged people to pray for the victims and "not give into violence".
The two assailants were shot dead by police and another hostage is reported to be in a serious condition.
Prime Minister Manuel Valls took to Twitter to brand the attack as "barbaric", saying the Catholic community and France as a whole is hurting.
President François Hollande has confirmed the incident as a terror attack at a press conference in Seine Maritime.
"We are facing a group - Daesh [Islamic State, IS, formerly ISIS/ISIL] - who have declared war and we have to fight this war using all means possible," he said.
IS, themselves, have also claimed responsibility for the attack.