The Monique Koumate incident has served as a wake up call to sleeping health hierarchies and their subordinates who carried out their jobs as if they were on forceful voluntary services.
Last week, the Director General of the Mbanga District Hospital was kicked out of office office due to a similar Koumate incident.
Today, while Cameroonians were still disputing the authenticity of the Reports from the National Order of Medical Doctors on the Kouamteke incident, the unexepected happened, confirming the involvement of the hospital in the Koumate's incident.
Prime Minister Philemon YANG signed the exit warrant of Dr. DISSONGO Jean II, General Manager of the Laquintinie Hospital, and kicked him off his chair, sending him back to the wards as an ordinary doctor for incompetencies.
Dr. DISSONGO Jean II is being replaced by Dr. NJOCK
Louis
Richard
, former Director of the Edea Regional Hospital, Dr. Richard NJOCK Louis who is an Otolaryngologist(Ear, Nose and Throat specialist) would not only be expected to sit in the office and sign papers, but he would have to meet patients needs, by consulting and providing medical counselling to the grassroot patients.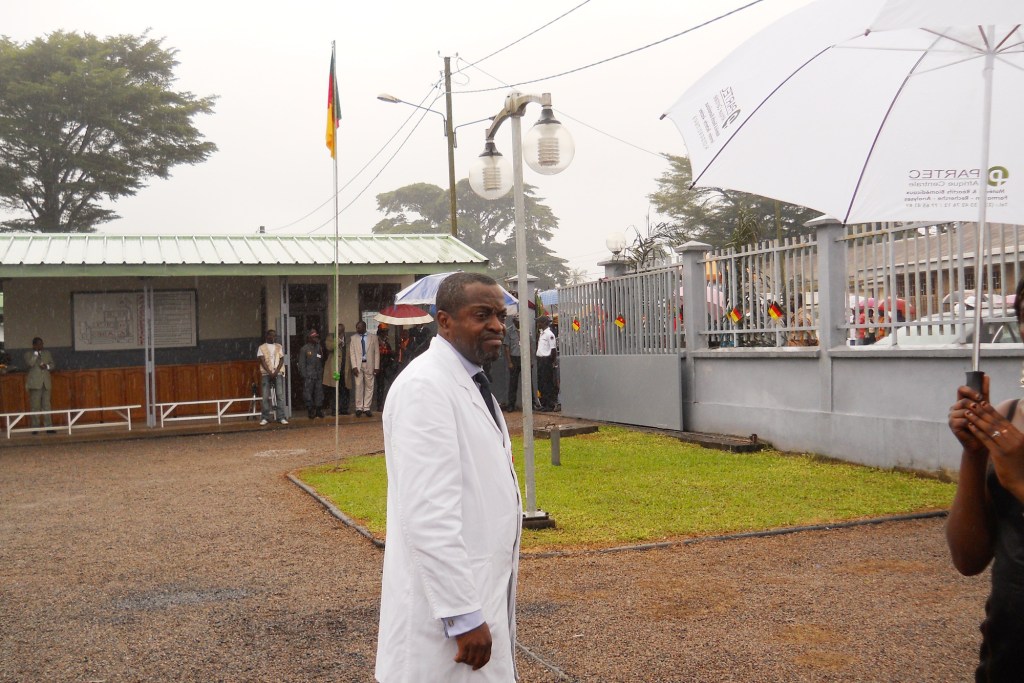 Dr. NJOCK Louis Richard
During his meeting with the Minister of Public Health in Yaounde, the new CEO of the Laquintinie Hospital said that implementations are under way to better manage the patients need, and ensure that the recent health guidelines in the hospitals are best practiced, to save lifes, and change the entire phase of the Cameroon health system
We wish him well in his new challenges and prays he corrects the errors of his predecessor